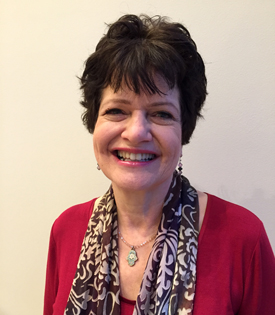 Faye Minkow, LCSW
Office Locations: Gurnee Office,
Phone: 847-913-0393 x146
Faye Minkow, LCSW, received her M.S.W. from the University of Illinois. She has extensive experience across the treatment spectrum from inpatient psychiatric hospitalization, partial hospitalization, mental health clinics, and private practice.
Clients Served:
Children, Adolescents, Adults, Couples, Families, Groups.
Biography
Thank you for taking the time to read my biography statement. I feel priviledged to have the opportunity to work as a psychotherapist I realize it is a challenge for many to take that first step toward a healing journey, and I genuinely appreciate all the sensitivity of that moment. I conceptualize each and every session with this level of conscientiousness and acceptance.
Instilling a sense of trust to handle the most complex and sensitive issues with compassion, professionalism and competency is my clinical mission statement. My clients and I take a collaborate approach to healing, connecting in a depth driven and nonjudgmental level.
I have a variety of experience in many clinical domains. I find particular interest in life transitions, women's issues, marriage and family conflict, divorce and grief. Learning how to understand, cope, and adapt, while tapping into the resilience and strength of each person's ability is my primary objective. My personal journey has taught me to treat these issues with dignity, sanctity, respect and empathy.
I have practiced in various clinical settings throughout my career, and have experienced the benefit of connecting with clients in numerous care settings. I bring a holistic therapeutic approach to our work together, which integrates emotional, cognitive, relational, physical and spiritual dimensions.
I would like to share a quotation which personally inspires me:
"I believe that taking a step backwards after taking a step forward is not a disaster; it is more like a cha cha." – Author Unknown
Treatment Issues
Mood and Behavioral Disorders
Anxiety
Parenting
Grief & Loss Issues
Marital/Couples Relationships
Work-Family Balance
Divorce
Stages of Life
Treatment Models
Solution-Focused Therapy
Cognitive-Behavioral Therapy
Family Therapy
Strength-Based Treatment
I have benefited from Faye Minkow's expertise and counsel twice. I was so pleased with the process & results 2+ years ago, when I needed help again – I specifically requested Arbor & Faye.
Faye Minkow represented your company, services & dedication to helping people through her thoughtful Listening and gentle Encouragement. She asked questions that quickly got to the heart of matters, while always being Supportive and Caring. I left sessions feeling Challenged in a positive manner, Responsible to be an active participant in my recovery and Hopeful that better days were ahead.
I really appreciate that Faye provided a safe & non-judgmental environment. I was able to openly express fears, doubts & concerns, while being offered a fresh perspective to consider, plus activities / approaches that helped me move forward.
Going from feeling 'Lost' to 'Back in Control' of myself, is quite transformational. It's is such a joy to get my confidence back & to once again have enthusiasm toward life's adventures.
Working with Faye has been a wonderful experience. We were able to work together and meet my goals, and I really felt safe, heard and hopeful. I've truly enjoyed my experience here and highly recommend Faye!
I feel like I have learned some useful skills to help me cope with anxiety as it happens which is the reason I came. Thank you so much! Faye is very easy to talk to and made me feel very comfortable in this process.
I really felt comfortable and safe to communicate my inner concerns. Every week I could really feel and acknowledge the positive change and progress. I greatly appreciate the time and guidance I received. Thank you.
Within a short amount of time, using suggested breathing techniques and self-assessment exercises, I became motivated to look at life in a much different perspective and I began the process of shedding different habits and negative thinking from years past.
Location & Phone
Office Locations: Gurnee Office
Phone: 847-913-0393 x146