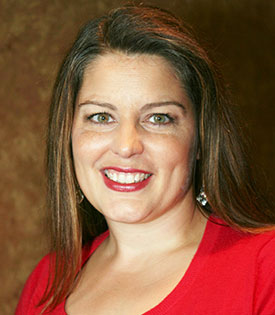 Kathleen Friddle, LCPC
Office Locations: Buffalo Grove Office,
Phone: 847-913-0393 x 131
Kathy received her Master's Degree from Indiana University's Counseling/Counselor Education program in 1999 after receiving a Bachelor's Degree in Psychology from the University of Illinois at Champaign/Urbana. She has an extensive background in various treatment settings such as community mental health, child and family services, non-for-profit organizations, community outreach and residential treatment.
Clients Served:
Children, Adolescents, Adults, Families.
Biography
Kathy is a positive, warm and energetic therapist who will help you find the obstacles blocking your path as well as the ways around them.
"I respect those that are dealing with pain or other difficulty in their lives and consider it an honor to be able to help."
Kathy primarily works within a framework of Cognitive Behavioral Therapy (how thoughts and feelings influence action) but is always willing to meet the client where he or she is and use the strategies best suited to help them.
"I feel that the best course of treatment is the one that you and I design together, which meets your specific needs. I have the skills and you provide the direction."
Kathy treats all populations. She has a special passion for children and adolescents. Across a variety of settings, she has worked with children and adolescents and finds they are dynamic, challenging and always an adventure.
"I love seeing the growth that can occur when people are given the right tools and understand how to use them."
Treatment Issues
Women's Issues
Anxiety
Sexual Assault
Social Skills
School/Academic
Inattention & Hyperactivity (ADHD)
Depression
Mental, Physical, Sexual Abuse
Domestic Violence
Adjustment Issues
Stress Management
Parenting/Family Conflict
Treatment Models
Cognitive-Behavioral Therapy
Play Therapy
Insight Therapy
Family Systems
Solution-Focused Therapy
Location & Phone
Office Locations: Buffalo Grove
Phone: 847-913-0393 x 131