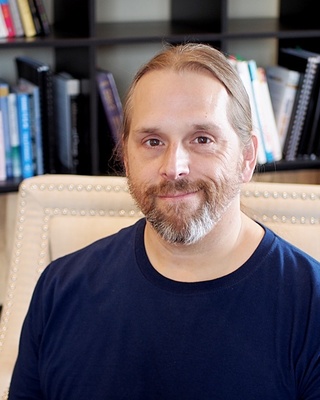 Richard L. McCoy, MA, LCPC
Office Locations: Crystal Lake Office
Phone: 847-913-0393 x129
Richard L. McCoy, MA, LCPC, received his MA in Clinical Mental Health Counseling from Argosy University in 2011. He has worked with clients in both private and forensic settings throughout his career. His clinical focus regards helping clients living with trauma, poor self-esteem, anxiety and mood disorders, men's issues and difficulty connecting to their authentic self. He incorporates multiple treatment modalities such as EMDR, CBT and REBT into his therapy.
Clients Served:
Adolescents 14+ and Adults
Biography
Richard believes that one of the most important parts of therapy comes from being your authentic self during the process of change. He believes his clients do their best work in a supportive and non-judgmental environment where they can be themselves. He has a passion for helping individual adolescents and adults resolve trauma, negative self-image, and difficulties with confidence that may be impairing them from becoming their best version of themselves. He understands that the process of therapy is not always easy and works together with you to claim the quality of life you are seeking.
Treatment Issues
Anger Management
Anxiety
Bi-polar Disorder
CBT
EMDR
Emotional/Mental Abuse
Men's Issues
Mindfulness
Panic Disorder
PTSD
Trauma
Self-Esteem
Sexual Abuse
Stages of Life/Transitions
Location & Phone
Office Locations: Crystal Lake Office
Phone: 847-913-0393 x129