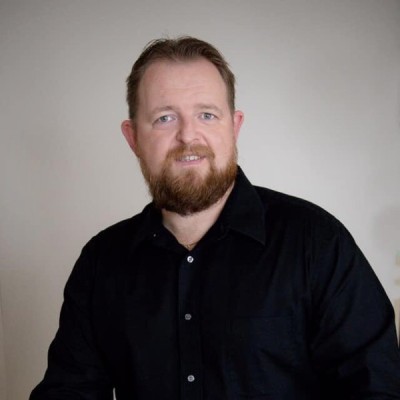 Thomas C. Kaltenecker, LCPC, CADC
Office Locations: Crystal Lake and Hoffman Estates, Telehealth
Phone: 847-913-0393 x114
Thomas Kaltenecker, LCPC, CADC is a graduate of Capella University and is both a Licensed Clinical Professional Counselor (LCPC) and a Certified Alcohol and Other Drug Counselor (CADC). Thomas also holds certifications as Clinical Trauma Professional (CTTP-II), Clinical Telemental Health Provider (CCTHP), Integrative Mental Health Professional (CIMHP) and is Certified in Dialectical Behavior Therapy (C-DBT).
Clients Served:
Children, Adolescents, Adults, Elderly, Couples, LGBTQ+
Bilingual: German/English
Biography
Thomas's experience includes outpatient adolescent and adult substance use disorder treatment, extensive individual and couple counseling, specifically treatment of trauma, grief, depression and anxiety disorders.
At the beginning of his career, Thomas's focus was on dual diagnosed adolescents and adults treating complex mental health challenges and substance use disorders often in collaboration with the local specialty courts. Today he enjoys working with an even larger diverse demographic providing a more holistic approach and supports clients investigating their social environment, exercise routine, nutritional habits, relationship patterns (if applicable), substance use and mental health for their overall wellness. Thomas provides this for individuals, couples and as part of family therapy additionally certified to do this also via Telehealth.
Thomas's theoretical approach is based on clients getting to know themselves in a new situation and their need for support to holistically utilize all areas of strengths the client already has and to learn new skills and tools to get through the new situation in the most healthiest way.
I am an immigrant from Austria and experienced challenges with immigration, divorce and second marriage, I have a blended family with also different ethnicities present, I enjoy two adult children and am currently still raising a child and a teenager. I can emphasize with many family challenges, help with trauma and grief skills, share parenting and marriage tools and have found myself on the receiving end of therapy. Struggle is normal, finding the healthy response to it – this is where I feel I can help the most. One place I find answers often is riding motorcycles and exercising regularly Martial Arts. I received my 1st Dan in Kyuki-Do in my adult years, teaching me the importance of constant personal (and professional) development, courtesy, integrity, perseverance, indomitable spirit, self-control and the humility to always accept and stay open for someone who can teach me and be my mentor.
Treatment Issues
Alcohol and other Drug Use/Addiction Disorders
Complex Trauma Counseling
Nutritional based Mental Health Challenges
Grief Counseling
Couple Counseling
Contact Thomas C. Kaltenecker
Location & Phone
Office Locations: Crystal Lake and Hoffman Estates, Telehealth
Phone: 847-913-0393 x114