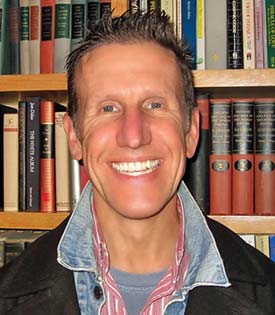 Bob Marsh, LCSW
Office Locations: Buffalo Grove Office,
Phone: 847-913-0393 x 140
Bob Marsh, LCSW, graduated from the University of Wisconsin-Madison where he majored in philosophy and studied music. He received his MSW from Loyola University of Chicago School of Social Work in 1994.
Clients Served:
Individuals, 18 and over
Biography
Bob has experience in family service, inpatient psychiatric, chemical dependency, hospice, and private practice settings. He works with adults, adolescents, couples, and families, utilizing a humanistic, person-centered approach. He seeks to provide a warm, comfortable atmosphere in which clients can safely explore those life issues which have brought them into counseling. He endeavors to approach clients' stories in such a way as to facilitate perspective shifts leading to progressively deeper and wider levels of awareness, and ultimately to more open, vibrant, and satisfying engagements with life. All of Bob's work is informed by a long-term practice of meditation and mindfulness.
Treatment Issues
Meaning of Life Struggles/Angst
Existential
Spiritual
Adjustment Issues
Relationship Issues
Work
Divorce
Bereavement – Grief/Loss
Depression
Anxiety
Stress Management
Anger Management
Recovery from Addictions
Codependency & Addiction
Eating Disorders
Self-Injury
Treatment Models
Humanistic
Mindfulness-based
Solution-Focused Therapy
Psychodynamic Treatment
Cognitive-Behavioral Therapy
Employee Assistance Counseling
Location & Phone
Office Locations: Buffalo Grove
Phone: 847-913-0393 x 140