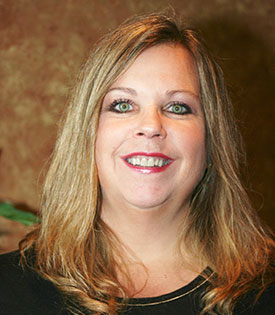 Cindy Lichterman, MS, LCPC
Office Locations: Crystal Lake Office,
Phone: 847-913-0393 x 138
Program Director – Crystal Lake
Cindy is a graduate of Indiana University with a Master's Degree in Counseling and Counseling Education. As a Licensed Clinical Professional Counselor and Certified School Counselor, Cindy has over 25 years of experience providing services to a clientele with a diverse set of issues.
Clients Served:
Adolescents, Adults, Couples, Families.
Specialized Counseling Services for Individuals, Families, and Couples.
Biography
Cindy has also participated in The Family Institute, a two year marital and family training program through Northwestern Memorial Hospital in Chicago, now a program of Northwestern University. Cindy's work includes a wide variety of service modalities with an easy-going style that builds non-threatening relationships to meet the personal goals of each client. This is accomplished through individualized treatment strategies and planning towards successful outcomes in therapy.
Treatment Issues
Parenting/Family Conflict
Communication Issues
Premarital Concerns
Self-Esteem
Social Skills
Anxiety
Stress Management
Marital/Couples Relationships
School/Academic
Adjustment Issues
Depression
Anger Management
Treatment Models
Anger Management Training
Marital/Couples Models
Brief Therapy
Psychotherapy
Cognitive-Behavioral Therapy
School Refusal Intervention
Family Systems
"I started to go to Cindy about a year and a half ago, and I cannot adequately express how much she has been able to help me in that time. Her patience, understanding, and guidance have been invaluable to me in improving my mental health and my overall approach to just about every situation I encounter. She has helped me grow out of my negative thinking and has assisted me in establishing a strong base of self-confidence and a healthy outlook on life. She is not only a great counselor, but she is an incredible person as well. Cindy is a very easy person to talk to and open up to, which is a key factor in getting to the root of issues in order to deal with them. I would not be where I am today if not for her help, and where I am today is a MUCH better place than before I met her. I will be forever grateful for the way she assisted me in improving my life."
"I look forward to sessions with Cindy. I think she is excellent at her job and she never takes sides in counseling."
"Cindy is great. She is so easy to talk to and helps me get through the stresses and pressures of high school."
Working with Cindy… Best Thing Ever!"
"Every family should have a Cindy. We could not have stuck like glue without her."
"Cindy helped negotiate our three adolescents while keeping within everyone's boundaries."
"Cindy has been terrific in helping me eliminate my anxiety. I have learned to focus on what I can control and let go of the things I can't control. Life is great now."
"If you're looking to figure something out & you need help to lead you down the right path for you with good common sense, non – judgmental attitude, intelligence, thoughtfulness, you can find it in Cindy. Look no further."
"We went from the brink of divorce to pure excitement to welcome a new baby into our family. Our marriage went from constant conflict to effective communication."
Location & Phone
Office Locations: Crystal Lake Office
Phone: 847-913-0393 x 138