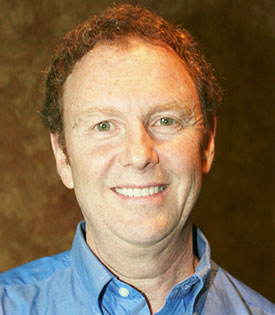 Glenn Weiss, LCSW, CADC
Office Locations: Buffalo Grove Office, Hoffman Estates Office
Phone: 847-913-0393 x 113
Glenn Weiss, LCSW, CADC, received his Masters in Social Work degree from the Jane Addams College of Social Work at the University of Illinois, Chicago. Glenn is a certified alcohol and drug counselor and a Level II certified EMDR (Eye Movement Desensitization and Reprocessing) therapist.
Clients Served:
Adults, Adolescents, Couples, Families
Biography
For more than 30 years Glenn has counseled clients in both in-patient and out-patient settings and uses this range of expertise to help clients feel at ease and provide an approach that will best meet their needs.
Glenn does not believe that any single approach works for all people. Therefore, he is able to draw on his years of experience to tailor therapy to match the individual problems, goals and preferences of his clients. His empathic approach provides an atmosphere where trust is established and where the focus is on helping clients help themselves.
As one of the founding partners at Arbor Counseling Center, Glenn has been an owner, clinician and supervisor since the practice was established in 1988. He believes that the more one knows the more one realizes how much they don't know. Glenn is grateful that he has been able to help thousands of people through the years despite all that he doesn't know!
Treatment Issues
Drug & Alcohol
Depression
Bipolar Disorder
Bereavement – Grief/Loss
Anxiety
Panic Disorder
Obsessive-Compulsive Disorders
Trauma & Post-Traumatic Stress Disorder (PTSD)
Agoraphobia
Substance Abuse
Gambling
Pornography
Sexual Addiction
Codependency & Addiction
Adjustment Issues
Marital/Couples Relationships
Emotional, Physical & Sexual Abuse
ADHD
Anger Management
Christian Counseling (when specifically requested)
Premarital Concerns
Treatment Models
Cognitive-Behavioral Therapy
Family Systems
Solution-Focused Therapy
Psychodynamic Treatment
Mindfulness-based
Eye Movement Desensitization and Reprocessing (EMDR)
Location & Phone
Office Locations: Buffalo Grove Office, Hoffman Estates Office
Phone: 847-913-0393 x 113