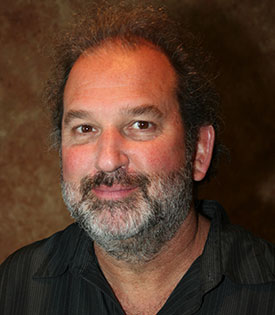 James Brydon, LCSW, ACSW
Office Locations: Buffalo Grove Office,
Phone: 847-913-0393 x 110
James Brydon, LCSW, ACSW, received his Master's degree in Social Work from Loyola University and has over 25 years of experience working with children, adolescents and adults.
Clients Served:
Adolescents, Adults, Couples, Families
Biography
Jim's work with his clients focuses on energy, awareness and spirit. Jim challenges his clients to tune into their inner voice to help guide them on their journey through life. He also attempts to empower his clients to be conscious of their energy and how they allocate it highlighting questions like, "What depletes you of your energy?" and "What fills you up and rejuvenates your energy?" Jim supports and encourages his clients to quiet their fears and amplify feelings of love.
Treatment Issues
Meaning of Life Struggles/Angst
Energy Issues
Universal Lessons & Learning
Stress Management
Cognitive Dissonance
Spiritual Issues
Happiness
Treatment Models
Energy Work
Insight-Oriented Psychodynamic
Psychotherapy
Self-Psychology
It's been a life changing adventure that I wouldn't have missed for the world.
Location & Phone
Office Locations: Buffalo Grove Office
Phone: 847-913-0393 x 110