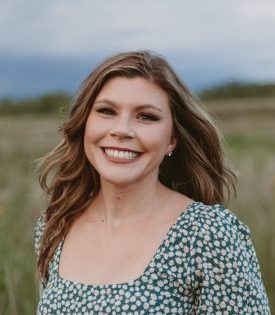 Jessica Woloshyn, LPC
Office Locations: Crystal Lake
Phone: 847.913.0393 x 119
Jessica Woloshyn, LPC, received her M.A. in Clinical Mental Health Counseling from Grace College in 2020. She has expertise in trauma focused therapy and has completed post graduate work and training in EMDR trauma informed therapy. Jessica has experience working in private practice and in mental health/addiction residential treatment settings.
Clients Served:
Preteens, Adolescents, Adults, Couples, Families
Biography
Jessica is a graduate of Grace College with a Master's Degree in Clinical Mental Health Counseling. She has additional specialized training in EMDR therapy, cognitive behavioral therapy, and dialectical behavioral therapy. Jessica has a passion for serving preteen, adolescent, and adult clients who may be struggling with trauma related symptoms such as, depression, anxiety, addiction, self-esteem, attachment issues, relationship struggles, intrusive memories, and self-harm issues.
Jessica believes if you're suffering from any of the above-mentioned difficulties, that healing is possible. She empowers clients to build upon their strengths, break unhealthy coping patterns and learn to manage emotions in a healthy manner. She offers a safe, compassionate, non-judgmental environment which lends to the course of recovery. Jessica has great confidence that by working together, a life of meaning, peace and fulfillment can be restored.
Treatment Issues
Alcohol Addiction
Anxiety
Attachment-based
Bi-polar disorder
Brief treatment
Cognitive Behavioral Therapy (CBT)
Couples Counseling
Dialectical Behavior Therapy (DBT)
Depression
Eating Disorders
EMDR
Emotional/Mental Abuse
Family/Relationship Counseling
LGBTQ+
Mindfulness-based (MBCT)
Motivational Interviewing
Person-centered
Physical Abuse
Psycho-educational
Treatment Models
PTSD/Trauma
Self-Esteem
Self-Harm
Sexual Abuse
Solution-Focused Therapy
Substance Use Disorder
Location & Phone
Office Locations: Crystal Lake
Phone: 847.913.0393 x 119