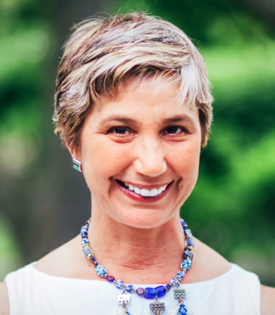 Kristin Camorlinga, LCPC – Bilingual
Office Locations: Crystal Lake Office
Phone: 847.913.0393 x 142
Kristin Camorlinga, LCPC, received her Masters in Counseling from Loyola University in 2012. She specializes in working with children, adolescents and their families and has been doing so in different capacities since 1995. She has counseled bilingually in many settings including three schools, a domestic abuse shelter, two non-for-profits and two community public health agencies. She is passionate about helping people overcome mental health difficulties so they can reach their greatest potential and live their best life.
Clients Served:
Children, Adolescents, Adults, Families and Groups.
en español
Kristin Camorlinga, MA, MAT, LCPC, recibio su Maestria en Consejeria de Loyola University en 2012.
Kristin se ha enfocado en trabajar con ninos, adolecentes y sus familias. De hecho, tiene mas de 20 anos trabajando con este grupo como consejera, maestra de primaria, y guia Montessori.
Tiene experiencia como terapeuta bilingue en varios ambientes, los cuales incluyen tres escuelas, un centro de apoyo para familias afectadas por la violencia domestica, dos agencias no-gubernamentales y dos agencias de salud publica.
Kristin, siente pasion por ayudar a personas que estan pasando por momentos difíciles en su vida y superarse.
Su mision es sanar a personas con enfermedades mentales para que lleguen a vivir su vida en la forma mas plena y feliz.
Los temas mas comunes que Kristin trabaja con éxito incluyen; bullying, depresion, ansiedad, el manejo del enojo, el trastorno de deficit de atencion, adicciones de internet y otros, diferencias del aprendizaje, la angustia social, desordenes de alimentacion, secuelas emocionales del divorcio/separaciones, asuntos de identidad/LGBTQ, comportamientos oposicionales y bipolaridad.
Kristin tiene mucha sensibilidad cultural y el impacto que tiene sobre los valores e ideas de cada uno, ya que ha vivido en 3 diferentes paises; Estados Unidos, Noruega y Mexico.
Biography
The following statement sums up Kristin's counseling paradigm "At any given moment, you have the power to say: This is not how my story is going to end." (Christine Mason Miller) Kristin's conviction is that all people have the ability to heal emotionally from whatever difficulties they are facing.
Kristin never ceases to be inspired by the inherent resilience of human beings and their capacity to heal and better their situation. To that end, Kristin uses an eclectic approach to counseling which is informed by the client's unique needs and learning style. This includes a variety of therapeutic techniques. Some of them include; play therapy, sand tray, Montessori-influenced mindfulness practices for children, spiritually-focussed therapies (upon client request), family systems therapy, psychodynamic insights, cognitive behavioral therapy, and psycho-education. Kristin has run a DBT group for young adults for the past three years and has given numerous psycho-educational workshops to parents.
Kristin feels particularly called in her work with children and adolescents. She exhibits great sensitivity to young people and demonstrates a keen understanding of their struggles and how they manifest behaviorally and emotionally. Kristin's unique background as teacher and Montessori Directress give her a valuable skillset when working with young children. Kristin also considers herself a family systems therapist with an epigenetic focus that can identify and uproot unhealthy patterns that have been passed down through the generations.
Common issues she has addressed effectively include; bullying, depression, anger management, ADHD, internet addictions, learning differences, social anxiety, eating disorders, divorce/separation, LGBTQ/identity issues, and oppositional behaviors. Having lived in Norway a year and Mexico 11 years, Kristin is very sensitive to culture and its influence on one's values and relational style. She has worked extensively with the Latino population and is fluent in Spanish.
Addressing emotional issues as early as possible is a primary aim for Kristin. She believes that early prevention is the key to forming healthy relationships and living a joyous life. This is what Kristin considers her life calling; to be an emotional healer and catalyst in helping others identify their unique talents and abilities so they can reach their greatest potential and therefore make valuable contributions to their communities. She would feel very honored and privileged to help you in that process.
Treatment Issues
ADHD
Anger Management
Anxiety
Behavior Issues
Bipolor Disorder
Borderline Personality
Codependency
Coping Skills
Depression
Dissociative Disorders
Domestic Abuse
Family Conflict
Grief
Learning Disabilities
LGBT
Mood Disorders
Oppositional Defiance
Panic Disorder
Parenting
Peer Relationships
Psychosis
Relationship issues
School issues
Self Esteem
Self-harming
Spirituality
Stress
Substance Abuse
Suicidal Ideation
Transgender
Trauma & PTSD
Treatment Models
Art Therapy
CBT
Culturally Sensitive
DBT
Eclectic
Family Systems
Humanistic
Integrative
Muticultural
Narrative
Person-Centered
Play Therapy
Positive Psycholgy
Psychodynamic
Reality Therapy
Sand Play
Solution Focused Brief (SFBT)
Strength-based
"My family and I are very pleased with the services Kristin provides us.  She is very knowledgeable and does her job well. My wife and I greatly admire her work ethic: everything she does is with love and with pleasure… and, she uses great charisma in working with her clients.  It surprised me how well she speaks Spanish and she does so with manners, elegance and respect.  This makes her clients feel really good and it gives them the confidence to disclose difficult situations and share their emotions.  My daughter is very happy with her.  When she had the opportunity to change therapists to someone closer by our house, she told us she did not want to go with anyone else because she was very happy with Kristin, as are we.  We are very grateful for how she is helping our daughter."
"Mi familia y yo estamos muy contentos con los servicios que ella nos brinda, cabe mencionar que ella es una persona muy educada y sabe hacer su trabajo muy bien.  Mi esposo y yo la admiramos mucho por su capacidad de trabajar; todo lo hace con amor, con gusto y tiene mucho carisma para atender a sus clientes.  Yo en lo personal me sorprendi lo bien que habla su español con mucha educación, elegancia, respeto y buenos modales.  Eso hace sentir muy bien a los clientes y ayuda para tenerle confianza para uno poder decir como nos sentimos emocionalmente.  Mi hija esta muy contenta con ella, y se puede ver que es cierto pues nos dieron la oportunidad de cambiar de Terapista que nos quedaba mucho mas cerca de casa pero mi niña no quiere ir con nadie mas porque esta muy contenta con ella al igual que nosotros, estamos muy agradecidos de como esta ayudando a mi hija."
Contact Kristin Camorlinga
Location & Phone
Office Locations: Crystal Lake Office
Phone: 847.913.0393 x 142