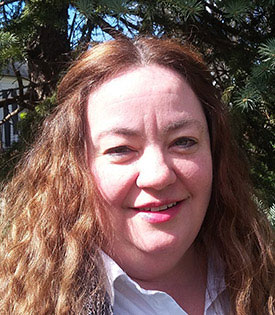 Claré Kasemeier, LCSW
Office Locations: Gurnee Office,
Phone: 847-913-0393 x149
Claré Kasemeier, LCSW – has had 22 years of experience working with individual, families and groups from ages 3-103. She has had extensive experience in settings such as hospitals, private practice, residential and inpatient care as well as in home hospice care. She received her training at Jane Addams College of Social Work in Chicago. She is passionate about meeting people where they are and helping them to move towards where they want to go, using the treatment modalities that are most appropriate.
Clients Served:
Children, Adolescents, Adults.
Biography
Our world has gotten more complicated and stressful. Often we need additional supports to parent and help others cope with things like academic pressure, anxiety, depression, social skills, self-esteem and relationship issues to name a few. Each child and parent is different and my goal is to work with you to find out together how to manage the transitions and challenges of what is happening in your life and theirs.
The different life stages bring their own challenges and needs. I have experience with adults from young adulthood to the end of the spectrum at the end of life. I have had the opportunity to work individually, with couples and families throughout those different stages. From working with young adults as they build their independence and make life changing decisions, to parenting or caregiving for parents, then later in life coping with illness or changes in roles. Each stage has its amazing opportunities for growth but also their challenges and it helps to have someone walk along side and help guide, process and support us through them. I consider it a privilege to be allowed to be part of the journey.
Treatment Issues
Trauma & Post-Traumatic Stress Disorder (PTSD)
Anxiety
Social Anxiety
Obsessive-Compulsive Disorders
Depression
Bipolar Disorder
Stress Management
Anger Management
Grief & Loss Issues
Self-Esteem
Women's Issues
Emotional, Physical & Sexual Abuse
School/Academic
Attention Deficit Disorder (ADD)
Inattention & Hyperactivity (ADHD)
Parent-Child Relationships
Parenting
Social Skills
Coping with Chronic Pain/Illness
Divorce
Christian Counseling (when specifically requested)
Treatment Models
Play Therapy
Family Systems
Cognitive-Behavioral Therapy
Solution-Focused Therapy
Christian Counseling
Location & Phone
Office Locations: Gurnee Office
Phone: 847-913-0393 x149