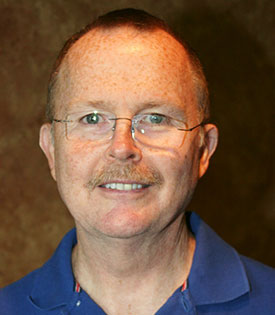 Dennis Coghlin, LCSW
Office Locations: Buffalo Grove Office,
Phone: 847-913-0393 x 120
Dennis Coghlin, LCSW, received his BA in psychology from St. John's University in 1978 and his M.S.W. from the Jane Addams College of Social Work in 1985.
Clients Served:
Children, Adolescents, Adults, Families
Biography
He has 16 years of experience in the field of addictions, EAP, private practice, community mental health and inpatient psychiatry. He specializes in treating adults and adolescent clients utilizing a family systems approach. He treats depression, anxiety, anger management problems, relationship difficulties, school-related issues and substance abuse issues. He also works with adoptive children and their families.
Treatment Issues
Depression
Anger Management
School/Academic
Anxiety
Relationship Issues
Substance Abuse
Location & Phone
Office Locations: Buffalo Grove Office
Phone: 847-913-0393 x 120