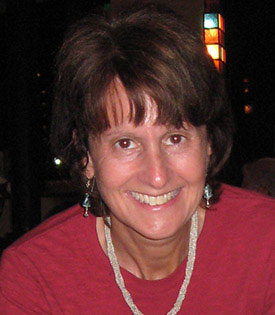 Laura McDonald, LCSW, CGCS
Office Locations: Buffalo Grove Office,
Phone: 847-913-0393 x 130
Laura McDonald received her M.S.W. from Jane Addams College of Social Work at the University of Illinois at Chicago in 1986. She worked many years in an outpatient setting providing therapy to a wide range of clients. Before coming to Arbor Counseling Center, she worked for several years in another outpatient setting, again providing therapy to a wide range of clients. Laura joined Arbor Counseling Center in 2006.
Clients Served:
Adolescents 17+, Adults, Couples, Families
Biography
Laura has over thirty years of clinical experience working with individuals, couples, and families. She works with clients starting at age 17 to end of life. Laura is also a Certified Grief Counseling Specialist. She utilizes and integrates a variety of therapeutic approaches and tailors these to the specific needs of her clients. These approaches focus on identifying and building on her clients' strengths. These are also used to set appropriate goals that will assist clients in making positive changes in their lives. She believes that each client has their own journey and path to follow, and is respectful of the unique needs of each client. She is warm, empathetic, and compassionate. As a therapist, she sees herself as having an active role in the therapy process.
Treatment Issues
Depression
Anxiety
Relationship issues
Grief and Loss
Life-stage issues
Adjustment issues
Stress Management
Couple/Family conflict
Self-esteem issues
Issues related to Aging
Treatment Approaches
Psychodynamic Therapy
Cognitive-Behavioral Therapy
Brief Therapy
Solution Focused Therapy
EAP counseling
Exposure Therapy
Location & Phone
Office Locations: Buffalo Grove
Phone: 847-913-0393 x 130