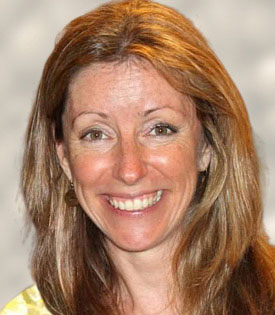 Rena Sauvé-Hansen, LCPC, CPC, CMHIMP
Office Locations: Buffalo Grove Office
Phone: 847-913-0393 x148
Rena Sauvé-Hansen is a Licensed Clinical Professional Counselor, Certified Health Coach, Certified Professional Coach and Certified Mental Health Integrative Medicine Provider. She received her Master's degree in Counseling from Roosevelt University in 2001. Rena specializes in women's issues and has over a decade's experience in a behavioral health hospital, a domestic violence shelter, a college career center and a group practice.
Clients Served:
Adolescents, Adults, Couples, Families.
Biography
Rena believes in the resiliency of the human spirit and our ability to grow and achieve positive change throughout our lifetime. She is passionate about empowering clients to rediscover their own unique voice and pursue meaningful life changes.
Rena uses a variety of different theoretical approaches and tools to best meet her clients where they are. She partners with clients in identifying goals and removing any obstacles in their path. Rena helps clients challenge the behaviors, emotions and beliefs that are no longer serving them. Then, she works with them to construct healthier ones. By using clients own strengths and unique gifts, Rena guides them in creating a fulfilling and purposeful life.
Treatment Issues
Women's Issues
Postpartum Concerns
Pregnancy
Eating Disorders
Body Image
Parenting
Stages of Life
College Adjustment
Infertility
Adjustment Issues
Stress Management
Self-Esteem
Career/Life Balance
Divorce
Self-Injury
Relationship Issues
Treatment Models
Acceptance and Commitment Therapy
Mindfulness-based
Energy Work
Positive Psychology
Strength-Based Treatment
Dialectical-Behavioral Therapy
Cognitive-Behavioral Therapy
Contact Rena Sauvé-Hansen
Location & Phone
Office Locations: Buffalo Grove
Phone: 847-913-0393 x148