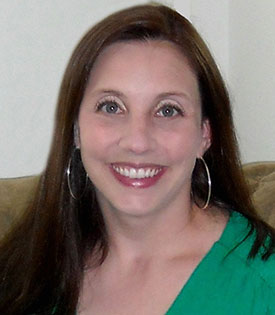 Stacey Coleman, LCPC
Office Locations: Crystal Lake Office,
Phone: 847-913-0393 x 121
Stacey Coleman, LCPC, received her M.A. in professional counseling from the Illinois School of Professional Psychology/Argosy University. For Stacey, therapy entails wanting something different, looking at what life changes you want to make, and a willingness to make those changes. One of her roles as a therapist is to help clients find the courage and strength they already possess to make those changes.
Clients Served:
Adolescents, Adults, Couples, Families.
Biography
Stacey believes in a strong therapeutic relationship that is based on trust and safety, elements she feels are necessary to move towards growth. She both supports and collaborates with her clients to help them better understand themselves and their circumstances. Stacey utilizes various types of therapy with her clients to help them move towards the growth and change they are looking for. Stacey offers clients new perspectives and insights on life challenges. She teaches clients ways to navigate through life which helps them to feel more confident to face various life circumstances. She believes clients are capable of changing, growing, and living the life they want.
Treatment Issues
Women's Issues
Anxiety
Adjustment Issues
Marital/Couples Relationships
Parenting Concerns
Parenting/Family Conflict
Depression
Stress Management
Relationship Issues
Premarital Concerns
Treatment Models
Psychodynamic Treatment
Cognitive-Behavioral Therapy
Family Systems
Solution-Focused Therapy
Location & Phone
Office Locations: Crystal Lake Office
Phone: 847-913-0393 x 121