The False Gains of Co-dependency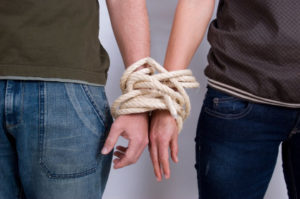 Co-dependency, with all its negative connotations, also brings benefits that make these behaviors difficult to surrender. For the "enabler" (the person who 'does' for the other what the other could/should do for themselves), care taking is often appreciated by others, and even society affirms people who sacrifice to meet the needs of others. For the individual who is being enabled, it can feel nurturing to have someone willing to rescue or "fix" things to ensure a desired outcome. These benefits make it challenging for clients to see how leaving behind co-dependent behaviors can improve their well-being and relationships. Educating clients about the role and importance of functioning can be a way to understand why a more egalitarian dynamic is desirable. For the enabler, giving up their over-functioning behaviors can provide the client with energy to devote to more fulfilling endeavors, and can offer a sense of relief from the constant sense of over-responsibility that plagues the enabler's life. In turn, the person being enabled can discover their own unique competencies when they decide to stop under-functioning and take charge of his own life and the outcomes of his choices. Steering his own course can be an affirming and esteem-building path that results in heightened competency and more positive self-image.
Change is scary, and adopting unfamiliar ways of relating and coping comes with the fear of the unknown. But growth, strength and resilience will replace skewed functioning and unequal power dynamics. Healthy inter-dependency is the truest path to real intimacy, equality and connection.